Dal Group Graduate Development Programme
Graduate Development Programme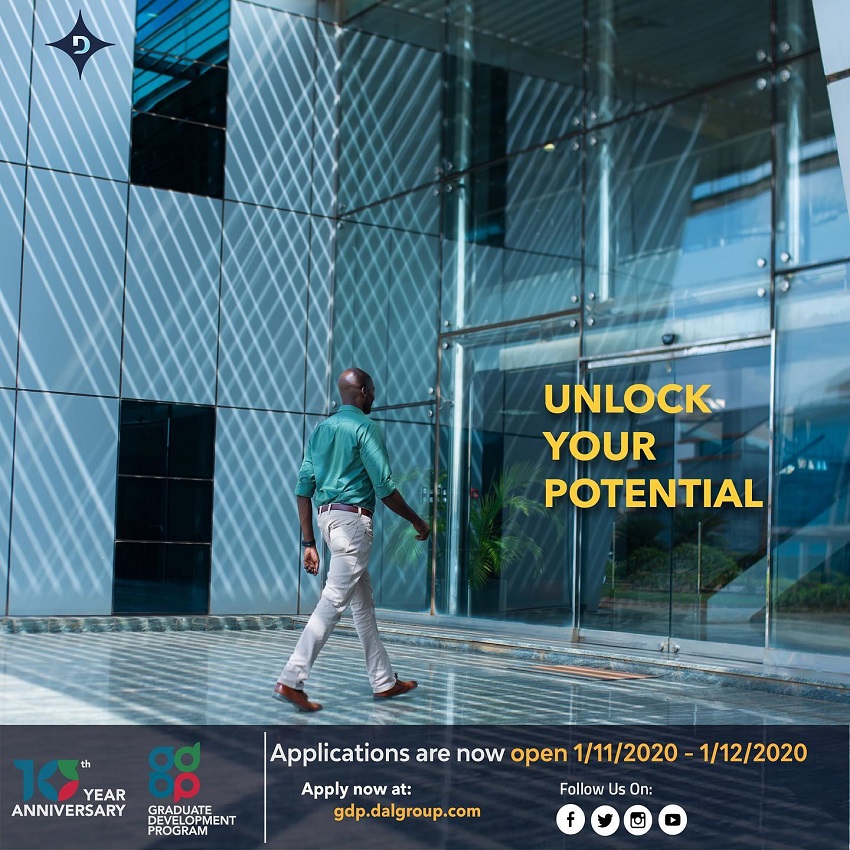 Starting Date is 01/11/2020
Deadline Date is 1/12/2020
Company: DAL Group Co. Ltd.
Job Classification: 0-2 Years Experience
Trudie Stikarovsky – DAL Group Talent Manager
The DAL Graduate Development Programme is a fundamental component of the strategic initiatives identified to support the Group's ambitious growth plan. The Graduate Development Programme plays an important role in building viable leadership pipeline for the Organisation in line with DAL Group's overall talent management strategy.
The Graduate Development Programme offers employment to fresh graduates who distinguished themselves by obtaining high academic standards from recognised Universities locally and abroad. These graduates are provided with the opportunity to begin and progress their careers with the DAL Group Companies in an environment that fosters professional development through training, coaching, mentoring, on-the-job exposures and project participation.
It aims to attract, develop and retain high potential graduates who distinguished themselves by obtaining high academic standards from recognised universities (locally and abroad) and have not more than two years work experience. The design of this programme takes the "graduate trainees" through a rigorous but structured selection process which includes psychometric assessments, English Language proficiency test, interviews and formal presentations.
Subsequently, successful candidates are provided with the opportunity to begin and progress their careers with the DAL Group Companies in an environment that fosters professional development through training, coaching, mentoring, on-the-job exposures and project participation.
There are Currently four tracks on the Programme
1- General Programme
2- Finance Programme
3- Sales & Marketing Programme
4- Supply Chain Programme
How Does Our Learning Journey Look Like ?
GDP Grand Learning Tour

Phase 1 – Induction Program
All Graduate Trainees go through a formal induction and assimilation programme in order to be acclimatized into DAL Group.

Phase 2 – Learning Waves
As part of a comprehensive development structure, the Graduate Trainees will go through four (4) formal classroom training phases. These trainings focus on specific modules that are covered over a period of three (3) weeks in-between their rotations

Phase 3 – Rotations
Graduate Trainees are allocated on four (4) job rotations consisting of five (5) months each. Placements are done based on requests by Business Managers and availability of trainees. Placements into various business functions over a period of two-year rotations will cover 4 BUs and minimum of 2 Divisions.

Phase 4 – Evaluation
All Graduate Trainees undergo a standard Performance Evaluation Process which is key to providing feedback and evaluating performance during the rotation period. Graduates are assessed based on identified competences that are tailored to aid the fast-tracking process into key leadership/strategic positions within DAL Group businesses.

Phase 5 – Permanent Placement
At the end of 24 months of training (i.e. rotational periods), the Graduate Trainees are placed on a two (2) year mandatory position within DAL Businesses or a three (3) year position, in case the graduate is part of the finance stream. These graduate trainees will continue to remain part of the Talent Pool under the DAL Group Talent Management Department. Thus, their contract including remuneration will continue to be determined and managed at the Group level.
WHAT WE OFFER?
Offer & Benefits This is what you can expect from us
Great Work Environment
Providing a work environment that promotes a culture of sharing information & communicating clearly.
Promoting a work environment that supports wellness, safety and work life balance.
Supporting employee engagement events and activities that promotes DAL Group graduates connections.
Driving the advancement of systems, tools and processes to enable greater efficiency and effectiveness.
Be part of an organization that embraces diversity held together by common values and principles.
Purpose Driven Leadership
Creating clarity of Purpose through setting a clear Vision, Mission and Values.
Demonstrating Inclusive and visible felt leadership.
Investing in our people.
Upholding trust and transparency.
Meaningful Work
Providing graduates with a challenging.
Ensuring that each graduates understand their role and purpose and are provided with a challenging, meaningful and fulfilling work in a performance-driven and accountable culture.
Promoting empowerment where each graduate knows what decisions they are accountable for at their level.
Providing recognition and a fair remuneration package for every graduate.
Involvement in the wider community and development of Sudan.
Supportive Management
Driving a High Performance Culture where all graduates are accountable for their own work.
Providing ongoing performance coaching and feedback.
Being Led and managed through open-ness to ideas, respect and recognition for individuals.
Ensuring all graduates are provided with development to enhance their careers.
Supporting the Nurturing and Retention of Talent.
Growth Opportunities
Providing Graduates with professional growth and career opportunities.
Promoting Capability and Skills Development.
Providing Fast-Tracked Career Growth Opportunities.
Providing graduates with Mobility Opportunities and Job Enrichment.
Supporting graduates through Coaching and Mentoring.
What are we looking for?
The DAL Graduate Development Programme, Seeks to find aspiring young talent for further investment and growth,
We at DAL Group look for people who share our values, and those whom are considered performance-driven, individually accountable and have a strong fit to our triple A's of (Aspiration, Ability and Agility).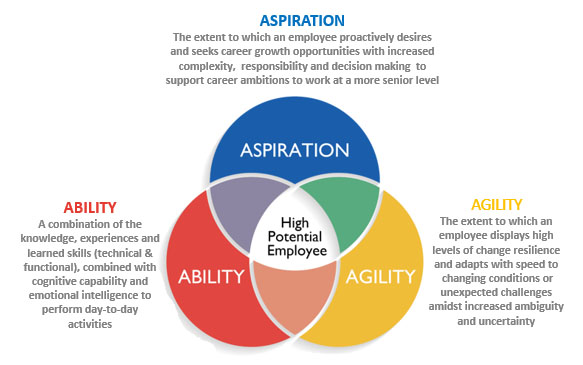 Do you have what it takes to be a DAL Employee ?
Main Duties & Responsibilities:
This programme will provide you with an opportunity to:
Join a world class Organisation setting the pace for the private sector
Get a real opportunity to be exposed and deliver business results from day one
Learn new skills as you explore opportunities and develop your career
Get maximum exposure to senior management right away
Be supported by some of our most experienced and talented Leaders
Take the initiative to make sure your career develops just the way you want it to.
Minimum Qualification & Experience:
Candidates must meet the below criteria in order to be selected for the assessment stage;
A high quality recent Degree (First class or Second Class Upper) in any subject from a reputed Sudanese or foreign University.
An age limit of 25 years
Required Skills & Knowledge:
Proficiency and Fluency in English
Strong aspiration of building career within Supply Chain function in DAL
Active participation in extracurricular activities
Good analytical and problem solving skills
A high sense of maturity and intelligence
Quick thinker and Fast learner with an outgoing personality
Excellent communication and interpersonal skills
Fast learner with outgoing personality, and a strong Culture-Fit match to our Core Values.
WHAT ARE THE GDP PROGRAM TYPES?
Graduates Stories
Brinda Doshi
Graduate on Rotation
Nadir Abdalla
Released Graduate
Application Steps
How to Apply
Applications for the 2021 intake will open on 01-11-2020 and will officially close at midnight on the 01-12-2020

How to complete your application?
– Your CV
– A certified copy of your Bachelors' Degree showing your grade
– An affidavit from the university stating that you have met the requirements of your degree
– Any additional certificates
Attention: You need to Sign in or Sign up before applying
Apply | Official Link