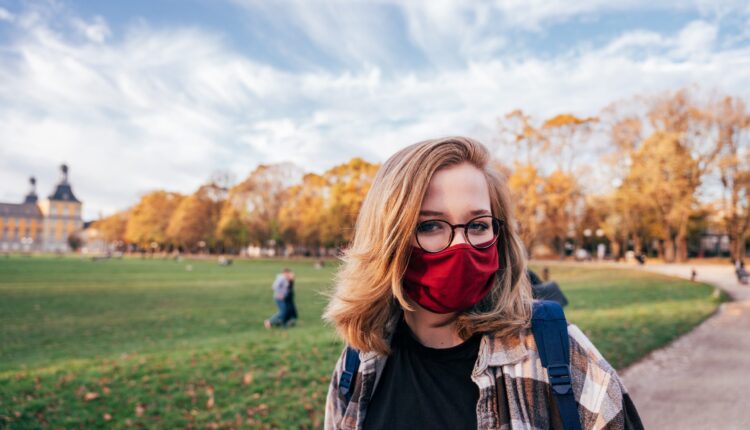 Concordia University Undergraduate Scholarships in Canada 2020-2021
Concordia University Undergraduate Scholarships in Canada 2020-2021
If you want to study in Canada, you can apply for the Concordia University Scholarships, which is offered to international students of various nationalities around the world who wish to have the opportunity to start studying a bachelor's degree in Canada for the 2020-2021 academic year.
Why Canadian scholarship is the best:
Canadian Scholarships help advance your academic and career goals by removing financial barriers in order to cover tuition expenses.
About Concordia University:
Concordia University is a prestigious institution of higher education located in the vibrant and multicultural city of Montreal, Concordia.
It was established in 1974 and became one of the prestigious universities in Quebec and Canada.
It features two campuses and four colleges.
Concordia University scholarship details.
Application deadline:
March 1, 2021
Host University:
Concordia University
Level of study:
Undergraduate (Bachelor's)
The scholarship can be taken in Canada. Benefits:
The scholarship is valued at approximately $ 39,280.
This award will be offered to all eligible candidates to cover the tuition fees.
Conditions for applying to Concordia University scholarships Eligible Countries:
All countries are eligible.
(United Arab Emirates, Bahrain, Djibouti, Algeria, Egypt, Iraq, Jordan, Comoros, Kuwait, Lebanon, Libya, Morocco, Mauritania, Oman, Palestine, Qatar, Saudi Arabia, Sudan, Somalia , Syria, Tunisia, Yemen) Acceptable.
Course or Subjects:
Bachelor's degree program in any field offered by the university.
Eligibility Criteria:
To choose this opportunity, you must meet all requirements:
Students must be international you must have applied for a Bachelor's degree course in any field at Concordia University.
How to apply for Concordia University Scholarships:
How to Apply:
Only after applying for admission to an accredited course at the university will all candidates be eligible for this application plan.
Documents:
The following must be submitted as documents accompanying the application for admission: pre-qualification degree, copies of academic certificates, awards and transcripts, certificates of English proficiency, statement, and passport copy.
Entrance Requirements:
All applicants must have a high school diploma to gain admission to the university's undergraduate degree program.
To apply please click
https://www.concordia.ca/offices/faao/concordia-presidential-scholarship.html