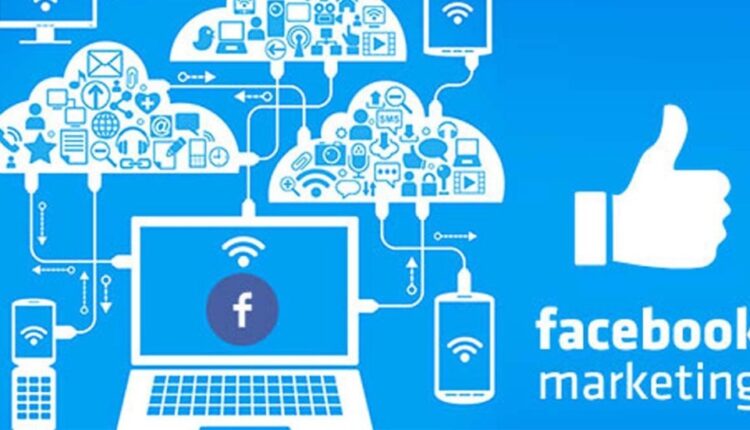 Facebook Social Media Marketing Professional Certificate
About this Professional Certificate
Launch your career in social media marketing. Build job-ready skills and credentials to go from beginner to job-ready in about 5 months. No degree or prior experience is required.
Whether you've been tinkering with social media platforms for your business already or are completely new to the field of digital marketing, you've come to the right place. This six-course program, developed by digital marketing experts at Aptly together with Facebook marketers, includes an industry-relevant curriculum designed to prepare you for an entry-level role in social media marketing.
After an introduction to digital marketing and major social media platforms, you'll learn to establish an online presence, create posts, build a following, and manage your social media accounts. You'll develop skills in creating and managing advertising campaigns in social media and learn to evaluate the results of your marketing efforts.
Upon successful completion of the program, you'll earn both the Coursera and the Facebook Digital Marketing Associate Certification, proving your skills in social media marketing and in the use of Facebook Ads Manager.
Once you earn your Facebook Certification, you'll get exclusive access to the new Facebook Certification Career Network. A job search platform that connects Facebook Certified professionals with 60+ top employers who have committed to sourcing talent through its certification programs. We'll provide you with the link once you've completed all the courses and passed the exam.
Applied Learning Project
Throughout the program, you'll get to practice your new skills through hands-on projects. Our projects offer an opportunity to apply social media marketing skills practically. From establishing your business goals and brand to creating and evaluating an ad campaign in Facebook Ads Manager, you'll work directly within social media platforms to create engaging and relevant content, discover the ins and outs of each social media platform, practice analyzing metrics, and more. Your results will include a portfolio you can share with a future employer or use at your own business.
WHAT YOU WILL LEARN
Create and analyze an effective advertising campaign for your target audience
Create a creative brief that includes the assets for your paid ad
Create, edit, and troubleshoot ads in Facebook Ads Manager
Establish and manage a social media presence
SKILLS YOU WILL GAIN
Performance Advertising
Digital Marketing
Brand Management
Social Media Marketing
Content Marketing
Marketing
Social Media Marketing Strategy
Content Development
content management
Marketing Content Development
Campaign Management
Ad Management
Institution:
Coursera
Coursera is the global online learning platform that offers anyone, anywhere access to online courses and degrees from world-class universities and companies.
Offered by Facebook
Facebook builds technologies that help people connect with friends and family, find communities, and grow businesses. On successful completion of the Facebook Social Media Marketing Certificate, you'll instantly have a personal portfolio of work to showcase your talents to prospective digital marketing employers.
Instructors
Anke Audenaert
CEO & Co-Founder Aptly, Adj. Professor, UCLA Anderson School of Management
Anke is the CEO and Co-Founder of Aptly, an online education production company. Anke founded and led the School of Business at Udacity, where she developed their business-focused programs and grew the school to over 17K paying students. Anke is also an Adjunct Professor of Marketing at UCLA Anderson School of Management. Previously Anke led the Market Research Team at Yahoo! and founded Jump-Time (now OpenX).
Daniel Kob
Marketing Leader & Entrepreneur
Daniel Kob is a marketing leader, entrepreneur, and creative general manager with extensive experience at startups, international media corporations, and ad agencies in the US and Europe. As Chief Marketing Officer, he is currently responsible for driving business growth and brand love for a Berlin-based Fintech startup Moss. Previously, Daniel led all marketing activities for Fintech startup Zeitgold as well as the European marketing for online course provider Udacity in Europe. Daniel also taught multiple of Udacity's digital marketing courses. He also was an Entrepreneur in Residence at global media company Bertelsmann. Daniel received his MBA degree from the Stanford Graduate School of Business.
What is a Professional Certificate?
Build the Skills to Get Job Ready
Whether you're looking to start a new career or change your current one, Professional Certificates on Coursera help you become job-ready. Learn at your own pace, whenever and wherever it's most convenient for you. Enroll today and explore a new career path with a 7-day free trial. You can pause your learning or end your subscription at any time.
Hands-On Projects
Apply your skills with hands-on projects and build a portfolio that showcases your job readiness to potential employers. You'll need to successfully finish the project(s) to earn your Certificate.
Earn a Career Credential
When you complete all of the courses in the program, you'll earn a Certificate to share with your professional network as well as unlock access to career support resources to help you kickstart your new career. Many Professional Certificates have hiring partners that recognize the Professional Certificate credential and others can help prepare you for a certification exam. You can find more information on individual Professional Certificate pages where it applies.
About Facebook
Facebook, Inc., is an American multinational conglomerate based in Menlo Park, California. It was founded by Mark Zuckerberg, along with his fellow roommates and students at Harvard College, who were Eduardo Saverin, Andrew McCollum, Dustin Moskovitz, and Chris Hughes, originally as TheFacebook.com—today's Facebook, a popular global social networking service. It is one of the world's most valuable companies. It is considered one of the Big Five companies in U.S. information technology, with Google, Apple, Microsoft, and Amazon.
Headquarters: Menlo Park, California, U.S.