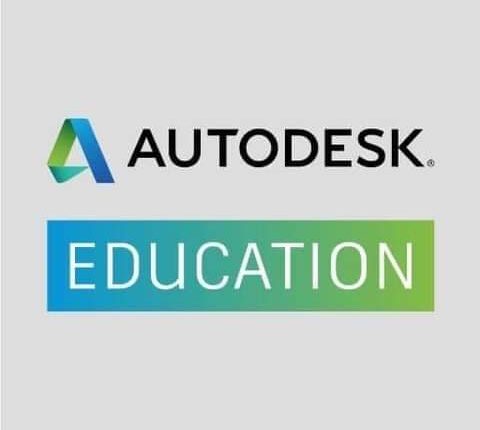 Autodesk free online courses
About Autodesk
Everything you need to learn 3D design
Autodesk Design Academy helps you unlock your creativity through free access to project-based learning modules and courses in 3D design. Each course teaches you to use design thinking and software skills to make innovative designs that have an impact on people's lives. Authored by leading architects, engineers, artists, and animators, every one of our courses delivers measurable results aligned with academic and industry standards. Our free learning resources, combined with Autodesk's commitment to providing free educational software worldwide, give you the full toolset to free your imagination and start designing.
Learn. Teach. How-to.
Design Academy offers content for students and educators to fit a diverse range of learning experiences. Whether you're a beginner looking for foundational courses, an enthusiast searching for a new challenge, or an instructor in need of course material, Design Academy has something for you.
Learn
Courses offer students an in-depth exploration of how design works in a specific industry. These self-paced courses are comprised of multiple lessons, worksheets, and quizzes.
Teach
Hands-on, in-depth projects challenge your students to apply Design Thinking and Autodesk software skills to create unique solutions to design problems. Included resources: instructor and student manuals, datasets, software tutorials, Design Thinking videos, and step-by-step guides.
Product how-to
Autodesk product how-to videos offer a specific set of software tutorials broken down by skill level. Just select an Autodesk product and your skill level, and you're ready to go.
Academic alignment
Our content is carefully mapped to the major topics and learning objectives in common courses of study in the fields of Architecture and Construction Management, Mechanical Engineering, and Industrial Design, so that our content complements what you're learning in school.

Learning content levels
Design Academy learning content comes in three levels. Students can develop everything from their software to design thinking skills from a foundational to specialized level with content made for everyone.
Beginner
In beginner-level projects and courses, students learn basic software skills to develop a foundation in 3D design.

Intermediate
At the intermediate level, projects and courses teach students more complex software techniques and design principles, encouraging them to begin making real design decisions.

Advanced
Advanced projects and courses challenge students to make connections between software techniques and their own skill sets. These learning materials will connect students with specialized roles to prepare them for industry.
Get All Courses From link