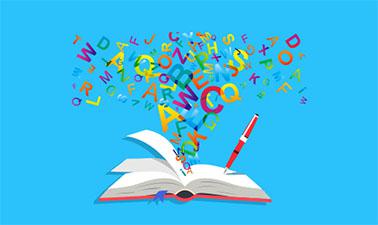 Learn how to read and write in English in the context of lectures and academic texts.
Information about the course:
Length: 15 Weeks
Effort: 2–3 hours per week
Price: FREE
Institution: TsinghuaX
| | |
| --- | --- |
| Provider | Tsinghua University |
| Course teacher | Wenxia Zhang & Fang Yang |
| certificate | YES with fees |
Reading enriches our life and writing enables us to express our thoughts. Being skillful in reading and writing allows you to better acquire and communicate information.
This course focuses on 8 themes:
learning
university
culture
city
education
behavior theory
communication
meaning of life
For each theme, there are two texts, key words analysis, reading skills, guest interviews, composition tutorials, writing workshops, and literature tutors.
Join us and understand the beauty of language.
What you'll learn
● English reading and writing skills
● The ability to acquire and communicate information
● Culture of different English-speaking countries
Syllabus
Week 1 – Learning
Introduction to the problems in English learning, and some special skills in learning English efficiently.
Week 2 – University
Introduction to the learning skills of vocabulary, sentences and writing skills, and the campus life in Cambridge University and Oxford University.
Week 3 – Cultural Differences
Introduction to the gestures used in communication, and the different meanings of the gestures in different countries.
Week 4 – Cities
Introduction to London with its famous tourist sites such as Westminster Abbey, the Thames, Big ben and the streets of the city.
Week 5 – Education
Introduction to the education cost in the USA, and how students pay for their tuition fees. Moreover, teachers will talk about learning through books, and the meaning of reading books.
Week 6 – Manners
Introduction to how American parents cultivate their children's manners. The table manners in the USA are talked about and compared with Chinese table manners.
Week 7 – Personal Communication
Introduction to the holidays, especially the individualism and the understanding of family. An article named Why I want a wife is shared to elaborate the inner thoughts of a man in perspective of a woman.
Week 8 – Purpose of Living
Introduction to dreams, and the profound influence of a passage named Youth to the business leaders of Japan.
Week 9 – Review
Exercises in preparation of the final exam.
Week 10 – Final ExamCollapse syllabus