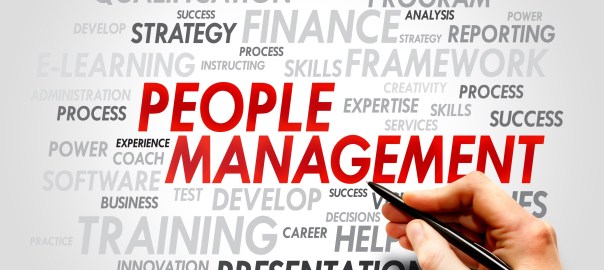 People Management Free online coures
Learn to be a better manager by developing leadership and communication skills designed to turn first time managers into great team leaders.
Information about the course:
Length: 6 Weeks
Effort: 2 – 4 hours per week
Price: FREE
Institution: IIMBx
| | |
| --- | --- |
| Provider | Indian Institute of Management Bangalore |
| Course teacher | Vasanthi Srinivasan |
| certificate | YES with fees |
Do you aspire to be an ideal people manager? The journey from being an individual contributor to a people manager requires significant personal development and growth. If you are a first time manager, you may have asked yourself:
Where did I go wrong in managing this particular employee?
How should I give feedback to my subordinates?
How do I handle potential assessments?
How should I motivate people who report to me?
The objective of this business and management course is to smoothen the transition for newly appointed people managers, motivate and guide people who are aspiring to become one and to think back and reflect for seasoned managers.
The course will provide learners with an enhanced understanding of the role of people management in organizational context.
What you'll learn :
Gain an overview of what it means to be an effective people manager
Have a deeper understanding of the different aspects of people management
Be able to appreciate the challenges faced by a first time manager
Reflect on your managerial experiences
Syllabus :
Week 1: Introduction to People Management
Difference between People Management and Human Resource Management; impact of individual and organizational factors on people management.

Week 2: Getting Work Done Through Others
Challenges of getting work done; significance of prioritization and assigning work to team members.

Week 3: Assessment and Evaluation
Concept of performance management and role of a manager in the different stages of the performance management process.

Week 4: Meet Professor
Live interaction with students.

Week 5: Building Peer Networks
Understanding the importance of peer networks in an organization; being able to influence those on whom you have no authority.

Week 6: Managing Self
Reflection on what does it mean to be a people manager; building a personal development plan for oneself.
Who can take this course?
Unfortunately, learners from one or more of the following countries or regions will not be able to register for this course: Iran, Cuba and the Crimea region of Ukraine. While edX has sought licenses from the U.S. Office of Foreign Assets Control (OFAC) to offer our courses to learners in these countries and regions, the licenses we have received are not broad enough to allow us to offer this course in all locations. EdX truly regrets that U.S. sanctions prevent us from offering all of our courses to everyone, no matter where they live.