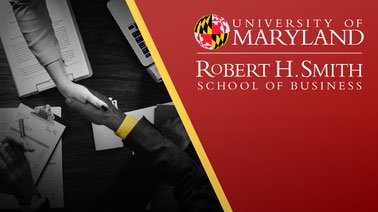 Marketing Management courses
Learn key marketing strategies and tactics to help your company develop products that match customers' needs, create awareness and demand for those products, and drive sales.
Information about the course:
Length: 7 Weeks
Effort: 8 – 9 hours per week
Price: FREE
Institution: UMD & USMx
| | |
| --- | --- |
| Provider | UMD & USMx |
| Course teacher | Judy Frels & David Godes & P.K. Kannan |
| certificate | YES with fees |
About this course
Mark Cuban, owner of the Dallas Mavericks, puts it bluntly: "No sales. No company." Every organization needs effective marketing to match its products, services and experiences to customers, and maintain and grow its revenue. In this course you will learn the keys to successful marketing, from using traditional and digital media channels to build brand awareness, to using consumer and behavioral research in order to better match your product to your customers' wants and needs.
In this course, you'll learn to:

Identify target customers and analyze and understand their needs and desires.
Define your offering's value proposition and positioning.
Identify the right target customer segment, and create a go-to-market strategy and integrated marketing campaign
Define key performance indicators and analyze the results.
By the end of this class, you will understand how to assess the competitive playing field, understand your competitor's brand position, and map your own organization's position, strengths, and weaknesses, to create or capture competitive advantages.

What you'll learn
Marketing methods to help you identify successful strategies and tactics
How to apply marketing frameworks to real-world business problems
How to create strategic, research-based marketing plans
How marketing skill sets support your role as a successful mananger/leader